In this topic you will learn how to save time by editing multiple annotations at once.
In the Interactivity Editor, you can use the bulk edit feature to update, copy, or delete multiple annotations simultaneously.
Follow these steps to bulk edit annotations in a project:
Login to Brightcove Interactivity Studio.
In the left navigation, click Manage.
Click on a project to open it.
Scroll down to the list of annotations.
Hold down the Command button (on Mac) or CTRL button (on Windows) and click the desired annotations.
Each selected annotation will highlight when clicked.
After selecting all the annotations, release the Command/CTRL button. The Multi-Edit dialog will open. Here you can update the start and end time, copy, or delete the selected annotations.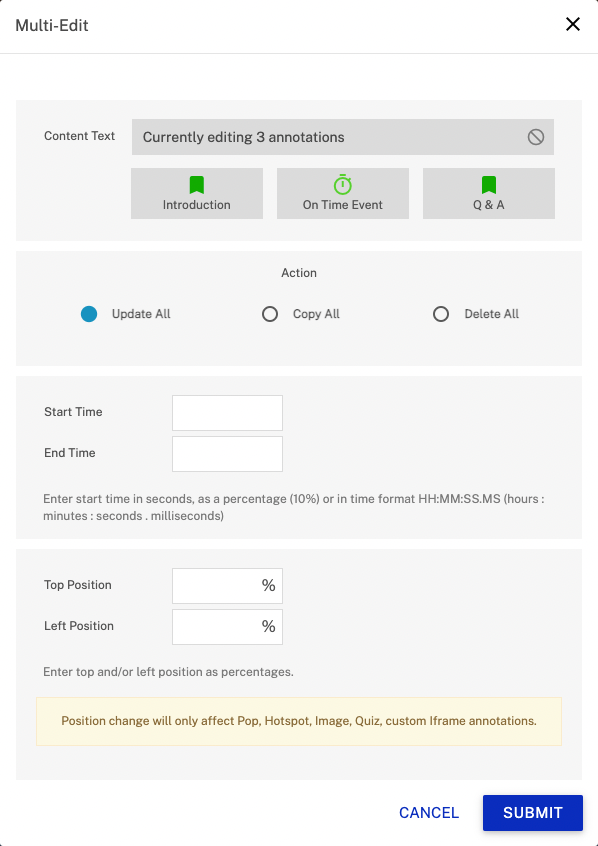 After making your changes, click SUBMIT to apply and save.