Editing Video Details using Quick Edit
In this topic you will learn how to use the Quick Edit feature inside of the Media module to edit video details for multiple videos.
The Quick Edit feature provides a convenient way to edit videos properties for multiple videos. Clicking Quick Edit will open the Quick Edit panel on the right side of the Media module.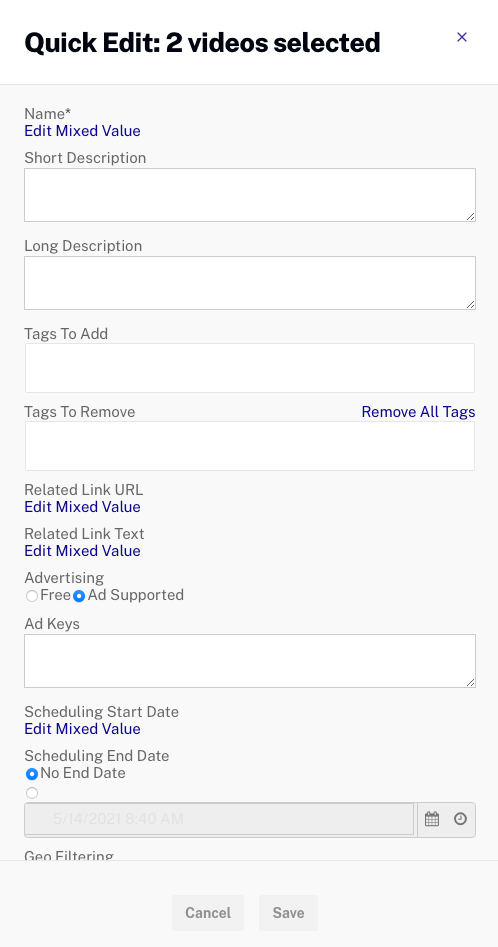 The Quick Edit panel will display a subset of the video properties:
Name
Short Description
Long Description
Tags to Add
Tags to Remove
Related Link URL
Related Link Text
Advertising
Ad Keys
Scheduling Start/End Dates
Geofiltering
Custom Fields
Use the Quick Edit panel to assign values. When done, click Save to save the changes or Cancel to exit.
Notes on using Quick Edit
When at least one video has values assigned to a property, Edit Mixed Value will be displayed

An asterisk (*) following the property name indicates a required property
To cancel changes made to a property, click Restore